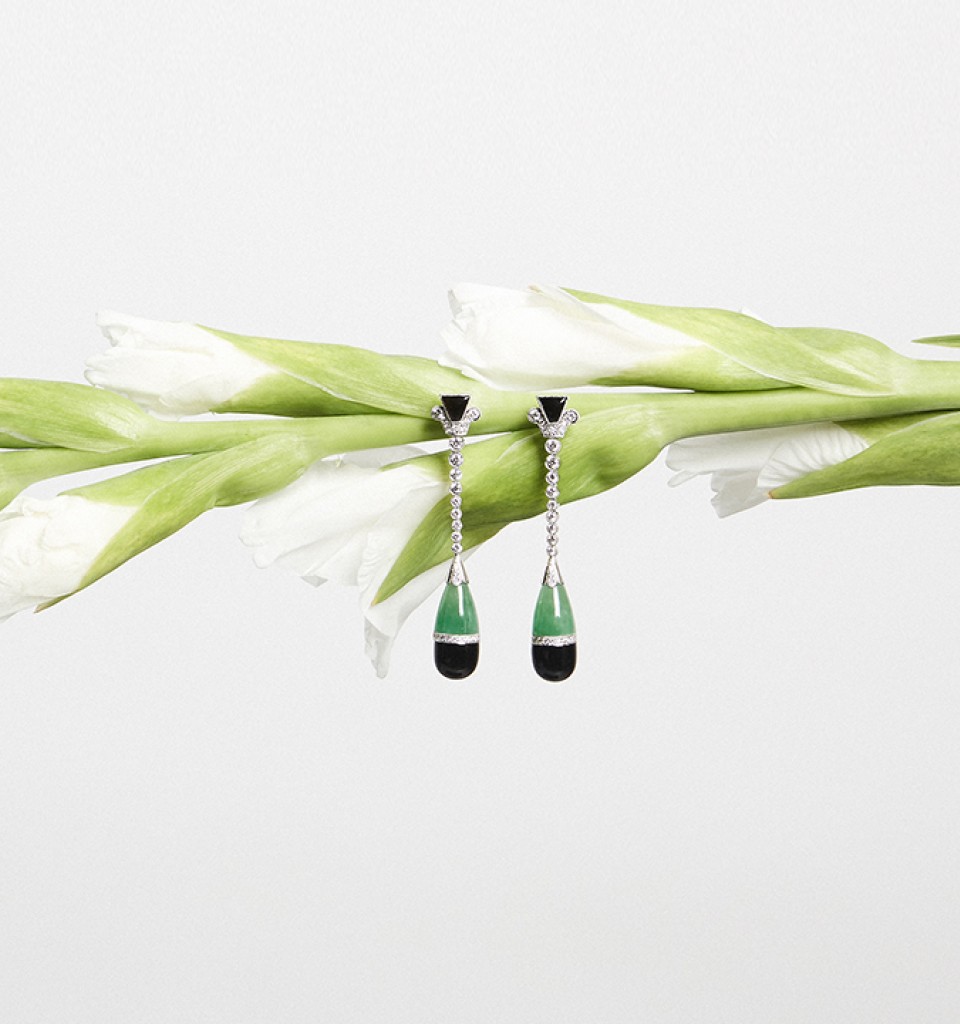 1
Why should I buy my diamond at Facets?
Only 0.01% of the world's diamonds meet our strict quality standards.
Over the years, Facets has grown to be one of the most reputable diamond dealers in South-East Asia specialising in the wholesale of ethically sourced loose natural diamonds. We have served numerous satisfied trade clients and jewellery connoisseurs in Singapore and around the world, spanning 4 continents and 20 countries. Many of our loyal customers have been with us for decades.
Facets is your one-stop shop in Singapore for carefully hand selected GIA® certified diamonds, accurately graded loose melee diamonds and fine bespoke jewellery.
2
How are your diamonds priced?
All-inclusive pricing with no hidden charges
Based on international diamond trade prices in USD.
No GST for export sales.
For more information on pricing, message us or make your selection here to enquire about a specific diamond from our GIA® selection.
From Facets, as a diamond wholesaler, you can expect only the most competitive prices.
3
Do your diamonds come with a laboratory grading report?
All our loose diamonds above 0.30 carats are accompanied by a GIA® grading report and are laser inscribed for positive identification. All diamonds sold by us are guaranteed natural and free from treatments or enhancements.
You are assured of our adherence to the highest compliance standards of our Trade with every diamond purchase that you make.
4
Are your diamonds natural and conflict-free?
We deal only in natural diamonds. Please visit the Natural Diamond Council website to learn of the rare and unique properties of the natural diamond.
Facets maintains a zero-tolerance policy towards conflict diamonds. Our diamonds are purchased from legitimate sources not involved in funding conflict and in compliance with United Nations resolutions. The World Federation of Diamond Bourses Code of Practice (WFCOP) and the World Diamond Council (WDC) requires us to strictly follow these regulations.
5
Why does Facets not sell lab grown diamonds? Are they not real diamonds?
While lab grown diamonds are physically and chemically identical to naturally mined diamonds, they lack the emotional and store of value properties of natural diamonds. LGDs as they are popularly known are a different product to natural diamonds and cheaper by far. They are well suited for entry level and fashion jewellery as their value tends to diminish over time.
They are in our opinion not ideal for proposal or engagement rings, which are symbols of your long-term commitment and love.
6
Do I need to make an appointment to view your diamonds or discuss a bespoke commission?
Yes, appointments are essential. Please book an appointment on our online calendar to schedule a visit. Or call us at +65 62351724 or send us an e-mail to arrange a time for your visit.
You will receive a confirmation of your appointment date and time and will receive a reminder again a day before the appointment date. If you wish to change an appointment, it can be easily done on your confirmation email.
7
Do you offer jewellery design and bespoke services?
Yes of course. From classic solitaire engagement rings, fancy brooch designs to an elaborate diamond parure or a bridal gift, our in-house team specializes in fine design, craftsmanship and superior diamond setting techniques. We are amongst a handful jewellers in Singapore who accept orders for jewellery made in platinum.
In addition, Facets is the founder and owner of the "I am brilliant too" initiative in Singapore, an online platform to support and promote some of Singapore's most talented jewellery designers.
8
How long does a bespoke engagement ring take to make?
Typically the process from design concept to finished piece takes between 3-6 weeks and is largely dependent on the complexity of the design and sourcing of the diamonds/gemstones to be used.
Design finalisation is dependent on the design iterations made which can lengthen the process and delay completion.
9
Are you able to repair or refurbish vintage gem set or diamond jewellery?
Yes we are able to refurbish and repair most types of gem set precious metal jewellery (platinum, palladium, gold and silver) and in some cases are able to offer re-polishing of diamonds/precious stones that have abraded/worn out surfaces or are chipped at the edges. Redesigning to refresh your heirlooms while maintaining their sentimental charm is a key service we provide.
10
Can I bring over my jewellery for re-sizing/cleaning?
Sure. Please give us a prior call and we'll be happy to receive you. Cleaning is free of charge for customers and ring re-sizing starts at S$80 nett. Your first resizing is free within the first 12 months from delivery.
We also undertake polishing and plating and repairs (if required) of your jewellery pieces and this is charged separately depending on the condition of your jewellery and the extent of the repairs required.
11
Can you source a special stone or a specific cut for me?
Absolutely. One of our main strength is our business connections over five continents built over four decades. We are specialists in sourcing unique shapes and rare fancy coloured diamonds either for that special occasion or as an investment.
We also have access to a wide network of coloured gem dealers and are able to source for precious gemstones for your bespoke jewellery designs.
12
How can I maintain my jewellery?
Fine jewellery is not impervious to normal wear, impact of daily activities or physical trauma. This is particularly true for rings since hands are regularly subjected to considerable abuse. Jewellery is both precious and long lasting but like all objects precious and dear to us, needs to be looked after and maintained just as carefully.
Please refer to our article on caring for your jewellery as your reference for jewellery care & maintenance.
13
Do you sell finished jewellery products?
Our designers create new designs every season which are made into finished pieces. To view these pieces and to appreciate the high level of craftsmanship, please visit our office by prior appointment.
14
Do you accept payment by credit card?
Yes. For your convenience, we accept payments by Visa, Mastercard & American Express. We can accept payment only if the card owner is physically present in our office and personally authorises the payment. We are also happy to accept payment by bank transfer and PayNow.
15
Do you ship overseas?
Yes we do. There will be a nominal shipping charge when we ship through a commercial courier company (FedEx, DHL, UPS etc). The goods will be packed securely and shipment is always fully insured. Local duties, taxes and customs clearing & brokerage fees etc. to be levied at destination port will be to consignee's account.
16
What is your warranty & return policy?
As a general rule, we do not accept returns or exchanges once goods are sold and delivered to our clients unless there is a prior agreement to this effect.
That being said, we stand behind our products and warrant that all items will be free from manufacturing defects for the life of the products. If you believe your item has a manufacturing defect, you may return it to us for inspection. If we determine your merchandise is faulty due to a manufacturing defect, we will repair the merchandise or, if we deem appropriate, replace the item.
We do not provide warranties for damage due to normal wear, product loss, loss of stones or theft. Damage or loss that results from failure to obtain timely repairs necessary to maintain the integrity of the product is also not covered. We recommend reading our article on caring for your jewellery.
17
As a Trade customer, how can I benefit when buying from Facets?
Facets has grown to be one of the most reputable and trusted diamond dealers in South-East Asia. We are known in the trade for accurate grading and consistency in our melee diamond assortments. We stock a wide range of melee and setting size round diamonds for jewellery manufacturers and retailers, and a limited range of fancy & antique cuts for the creative designers of this region. What we don't stock, we can source and supply quickly.
We are proud of our reputation for exacting standards and consistent supply which has enabled us establish long relationships with our customers and suppliers. Those who deal with us are assured of a superior level of service, reliability and internationally competitive pricing.
18
Can you send me your diamond price list for the Trade?
We do not publish price lists for round and fancy shapes in parcels. Please contact us with your specific requests and we will respond to you quickly with a price offer based on current available inventory.
19
Do you have any special offers for Trade customers?
If you are a person or company in the Trade and want to receive our special Monday offers, call us at +65 62351724 or send us an e-mail for more information and access to these promotions.
20
What is your shipment and memo policy for Trade orders?
Shipment for loose diamonds is usually made within 5 business days after payment has been received. As a general rule, we do not ship cross border on memo/inspection. We may however do so in special cases by prior arrangement with 'to and fro' shipping expenses to be paid by consignee.
21
What is your return policy for Trade orders?
We do not accept returns or exchanges once goods are sold and delivered to buyers unless there is a prior agreement to this effect. Please note that we are unable to accept orders of a value less than US$3,000 for cross border shipments.
22
I am a trade customer. Can I request a sales representative to visit me?
Certainly, we will be glad to send a sales representative to your office or store in Singapore and Malaysia to discuss your requirements. To request a visit, please call us at +65 6235 1724 or send us an e-mail.
23
What is your Privacy Policy?
We value you privacy and are meticulous about the security and confidentiality of your data. Please refer to our Privacy Policy page for details.