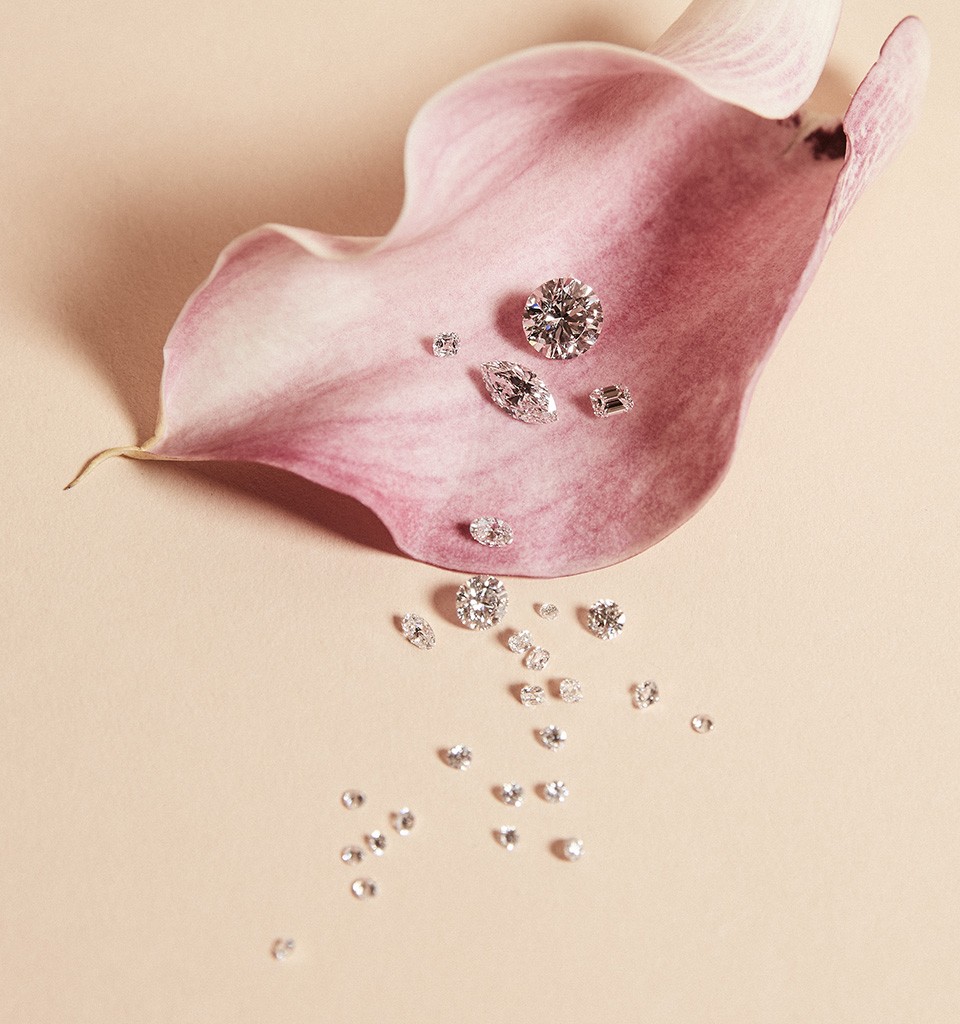 Loose polished diamonds
Strong industry relationships and a 40 year history in the trade give Facets access to the best GIA® certified diamonds from around the world. When you combine this with our buying expertise, what you get is a diamond of unmatched value. Brought to you direct form the world's premier diamond manufacturing centres.
Explore the selection
GIA® Trained Professionals
With 40 years of experience, our GIA® trained professionals guide you through the process of choosing the ideal diamond for any occasion. Only 0.1% of gem-grade diamonds worldwide meet our selection criteria. All our diamonds above 0.30 carats come with a GIA® grading report and have been hand selected to meet our exacting standards.

Exceptional Quality
A diamond's intrinsic value is in its brilliance. Facets' strict criteria on diamond selection mean only the finest cut and accurately graded diamonds are offered for sale. We only stock the best make Triple Excellent rounds and ideally proportioned fancy shaped diamonds further emphasizing our belief that the true value of a diamond lies in that unique combination of its brilliance and rarity !

Conflict-Free Natural Diamonds only
We only buy diamonds from the most respected international suppliers who, like us, proudly adhere to the traceability and chain of custody protocol established by the Kimberley Process. Facets is a proud member of the Diamond Exchange of Singapore, a member bourse of the World Federation of Diamond Bourses (WFDB).

Direct from Global Suppliers
Gain exclusive and direct access to the world of diamonds. Our ethically sourced, conflict-free natural diamonds come from our global supply network spanning 4 continents - direct from renowned polishing factories which firmly abide by fair labour practices and established environmental protection standards - and straight into your hands.
Find your diamond
Choose a shape from our hand-picked selection:
No marquise diamonds found
Caught exception: [Pagination]: routes are missing.